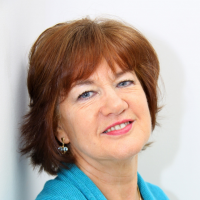 Anne Allen
Historical Mysteries, Mysteries, Romantic Suspense, Women's Fiction
Anne Allen lives in Devon, England, by her beloved sea. She has three children, and her daughter and two grandchildren live nearby. Her restless spirit has meant a number of moves which included Spain for a couple of years. The longest stay was in Guernsey for nearly fourteen years after falling in love with the island and the people. She contrived to leave one son behind to ensure a valid reason for frequent returns.
By profession, Anne was a psychotherapist, but long had the itch to write. Now a full-time writer, she has written The Guernsey Novels, as of August 2021 consisting of 8 stand-alone stories.
What is reading, but silent conversation.
Walter Savage Landor